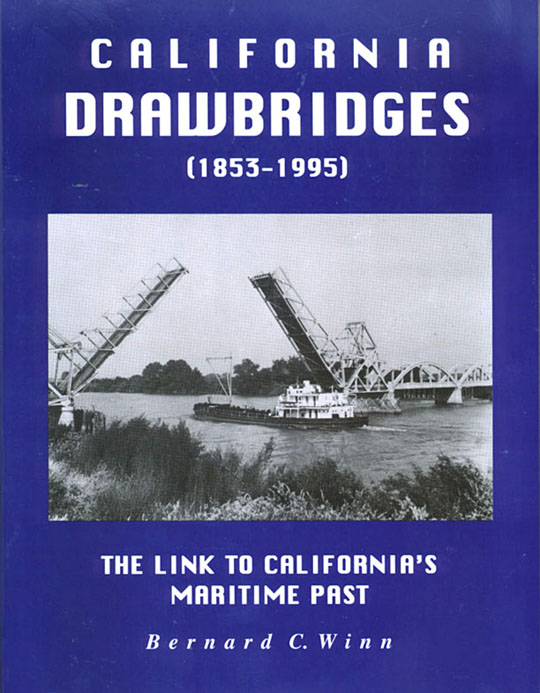 CALIFORNIA DRAWBRIDGES, the most comprehensive history of California's moveable bridges in print, is considered by many to be the "official" guide to the state's drawbridges.
During the 142-years between 1853 and 1995, more than 250 of these machines have spanned the navigable waterways of California; today fewer than 75 exist.
Illustrated with 170 photographs, this 178-page, 8 1/2 X 11, soft cover book is priced at $16.95.